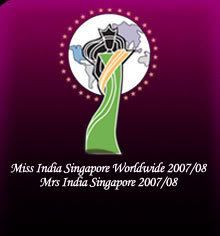 "If you are between 18 to 27 years of age, speak English and want to represent Singapore in a glamorous and respected international competition, then you may be just the one we need!"


I'm truly very flattered when I was called up to ask if I was interested to be the Official Makeup Artist for Miss India Singapore Pageant 2007/8.
This is a very prestigious event and I strongly urge all you lovely ladies to make use of this opportunity to showcase your talent/beauty.
My little write up: http://www.missindiasingapore.com.sg/credits.php
=]

Click HERE to register!