What happens when you combine electronics and fashion together? A cool, new gadget! Philips and Swarovski teamed up to form a series of crystal gadget collection called the 'Active Crystals' series.



Last Thursday, Philips launched the Active Crystals Series @ Fashion Bar. And I was very glad to be part of it.
The launch, held at the suave Fashion Bar involved, four gorgeous models, showcasing the items, while distibnguished guests and media watched on.
Apart from the catwalk, host Angela May, also informed the guests that there were pampering services available for them. Since the crystals frm Swarovski was all sparkly, they decided to make do with that as the theme fo the party.
So there were three mini booths for glitter services.
One being airbrush tatto-ing with glitter, which I believe EVERYONE loved. Also, glitter manicures, and glitter makeup services. Thats where I came into the picture. Apart from doing the makeup for the four models, and the hostess Angela May, I offered glitter makeup to the guests. This involved glitter liners, adding rhinestones to their faces, eye area, and shimmers.

Anyways, here are some photos. I will upload more once I get them from the main photographer for that event.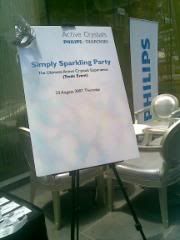 The makeup I did for the models. Since the theme was Sparkly, I was informed to do loud colours, with rhinestones. And EVERYONE knows i LOVE loud colours! =D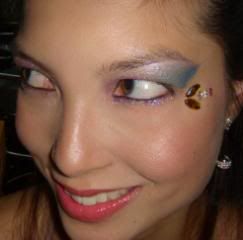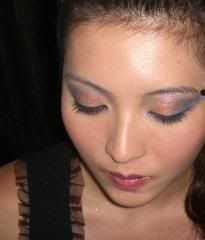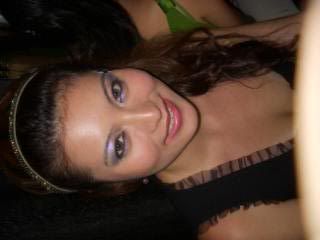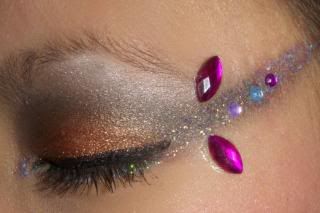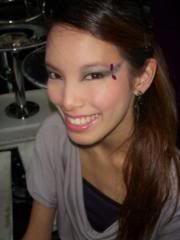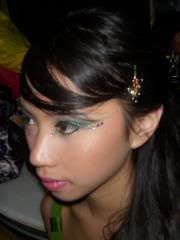 Mizah has always been around when I need someone to assist me in hairstyling.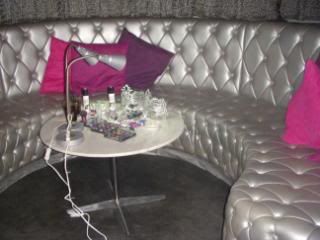 Our lil booth for glitter makeup services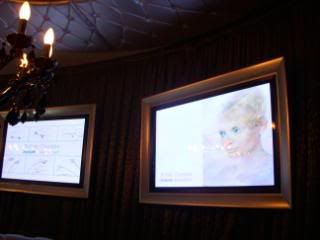 Click HERE to learn more on the new Philips Active Crystals, before they hit the stores here.
The designs are to die for! Brilliantly Gorgeous!